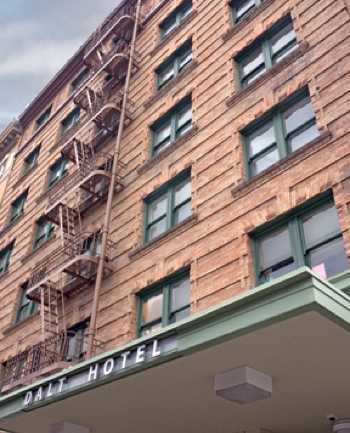 KD secures financing and funding for the development of market-rate and affordable housing including grants, tax credits, loans and rebates.
Enterprise-LIIF Bay Area Multifamily (BAM) Retrofit Loan Program
KD worked with Enterprise Community Partners-Bay Area, Low Income Investment Fund and the San Francisco Mayor's Office of Housing to combine Community Development Block Grant, Community Development Financial Institution, American Reinvestment and Recovery Act (ARRA) Weatherization, private foundation and utility rebate funding with BAM Loans to support the retrofits of low-income multifamily properties.
Multifamily Energy Efficiency Financing Directory
As part of its work for the Sacramento Municipal Utility District (SMUD) Multifamily Retrofit Program, KD developed a digital directory of funding sources for multifamily properties throughout California including tax credits, loans, grants, leases and utility rebates.
California Public Utilities Commission Ratepayer Integrated On-Bill Payment Program (RIOPP) Pilot
KD has been engaged by California Housing Partnership Corporation (CHPC) and Stewards of Affordable Housing for the Future (SAHF) to provide consulting services for the development of the RIOPP pre-pilot and full pilot programs.  The California Public Utilities Commission, in a September 19, 2013 Decision, authorized CHPC and SAHF to jointly develop and implement the RIOPP pilots for financing energy and water efficiency retrofits at substantially master-metered affordable multifamily properties in California.
Energy Upgrade California  Multifamily Program, San Diego Gas & Electric
KD was engaged by TRC Solutions under the San Diego Gas & Electric's Energy Upgrade California Multifamily Program to develop training and marketing materials on the financing of energy efficiency retrofits for both market-rate and affordable multifamily properties.
(photo credit: Mark Ellinger)