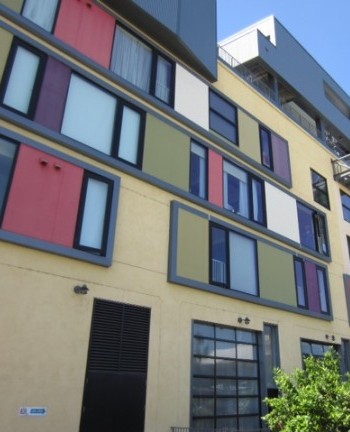 KD is involved in researching ways to develop scalable, replicable models for the broad-scale retrofit of multifamily properties.
California Energy Commission Public Interest Energy Research Request For Proposal – "Building Energy Efficiency Research & Technology Grant Program"
KD, as a consultant to LINC Housing, partnered with Electric Power Research Institute, BiraEnergy and Southern California Gas Company to submit an successful RFP application in the amount of $1.35 million. The goal of the RFP work is to develop, demonstrate and document the steps to implement deep, near-zero energy retrofits of low-income multifamily properties in California.
Natural Resources Defense Council (NRDC) – Multifamily Housing Monitoring-Based Commissioning and Training Pilot Project
KD is working with NRDC to test a service delivery model and business case for monitoring-based commissioning combined with Operations and Maintenance staff training in multifamily properties.  The project tests, demonstrates and documents how building performance can be improved through the systematic monitoring of 15-minute interval electrical usage data coupled with staff training on the mechanical equipment and associated controls.
US Department of Housing and Urban Development Energy Innovation Fund
As a consultant to LINC Housing Corporation in California, KD teamed up with Hispanic Housing Development Corporation in Chicago, Partner Prep in New York City and the Enterprise Community Partners National Office to secure a $2.8 million grant from the HUD EIF Fund. The goal of the grant work is to develop comprehensive, turnkey models for the green retrofit of low-income multifamily properties throughout the US.